Sometimes the axe and halligan just won't do. The time may come that you need a bigger hammer. One of the issues with carrying a sledge with a halligian is the fact that they don't marry as well as the traditional irons. Here are two similar approaches to fixing the issue. The first one was sent in by Firefighter Angus Burns from Lexington Fire EC-3. The second one was sent in by Driver/Operator Chad Berg from Snohomish County, Washington Ladder Co. 72.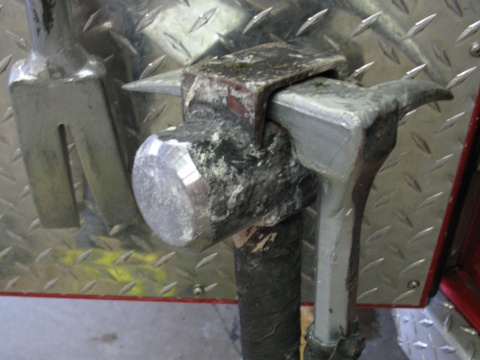 Angus points out that the Lexington creation was a group effort. Firefighter Jack Trautwein wanted the ability to carry the sledge/halligan combo, Angus found the material at a local fire apparatus shop, and Firefighter David Gumm did the machining and welding. This particular method has the added feature that allows the set of "heavy irons" to stand upright without falling over.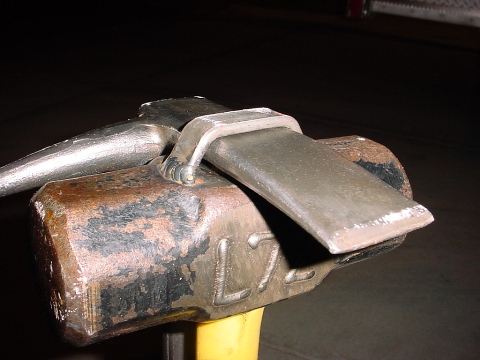 Chad took the more familiar approach. He used a more traditional loop welded onto the top of the sledge. He points out he likes to carry the heavy irons when working in concrete tilt up and re-enforced masonry structures that normally offer little flex when forcing. The heavier sledge allows for a bigger punch when setting the halligan. Since the welder was already out and warmed up, they added a little company pride to the tool.
It should go without saying, but we'll say it anyway. Be careful to watch the temperature of the sledge head while making these modifications, you could weaken the epoxy bonding the handle and head, and we would not want to be around the first time you figure it out. Check out the Tips from the Bucket Page for additional photos on this, and many other great tips.
40 comments