Archive for March, 2014
Coordination of all activities is essential to our success on the fire ground. Check out this video from a recent fire in the Bronx. We are not sure of every unit that was operating; however, we know at least TL-44 was there. Kudos should go out to all crews operating on this job. It truly shows how well trained, highly disciplined crews operate on the fireground.
If you look close you can see the OVM listening attentively to his lapel mic so he makes sure he hears when the Engine has water on the fire. As soon as he hears that traffic, he drops the mic and gets ready to work. He then visually monitors for signs of extinguishment and vents at the appropriate time. While he is focused on his job, a firefighter exits from the bucket of TL-44 to the floor above and begins VES. There was no excitement on the radio, there was no unnecessary radio traffic, it was just some well trained professionals operating how they should.
Besides the potential difference in building construction, could this video have been of your crew? If not, why? Don't train until the members of your crew get it right, train until they cannot get it wrong!
4 comments
A few years ago we published a post titled Induction Loop Trick. In the post we wrote about how and why induction loops worked. We thought it would be appropriate to post a video demonstrating the trick in action. We even introduce a few options not mentioned in the original post. Depending on how the gate in installed, this trick may not work in every instance, however it's good to keep in mind when trying to gain access to a gated building. It's tricks like this that set the Truck Company apart from the rest!
16 comments
Bo Schiemer from Tacoma (WA) Truck 1 sent in these photos of a homemade tool he carries in his pocket. The main part of the tool is a simple scrench (chainsaw wrench) he has carried since his time as a probationary fireman. By itself the scrench had served him well, however, he recently decided he could make some slight modifications to make the tool even more useful. He noticed the similarities between it and the specialized tool for their lift bags.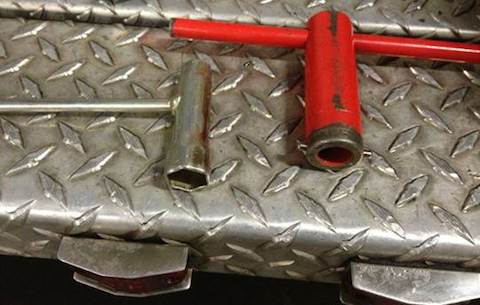 The lift bag tool is utilized with this particular brand to attach multiple bags together to achieve a higher lift.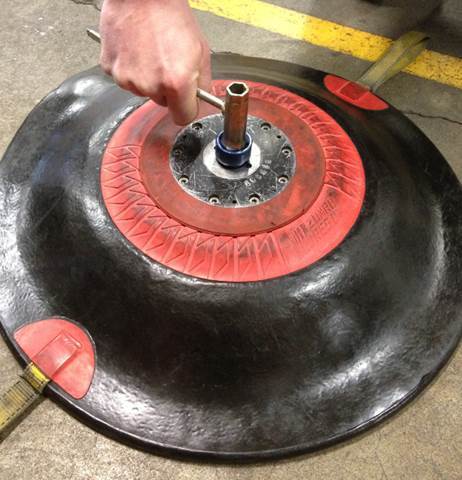 To compliment the scrench, and expand on its capabilities he welded 2 sockets together that he had cut in half. He found that a 15/16 socket fits the chainsaw wrench perfectly and simply sized up another socket to fit the diameter of the lift bag plug. He then drilled the socket with a 1/8″ drill bit, and drove in two roll pins.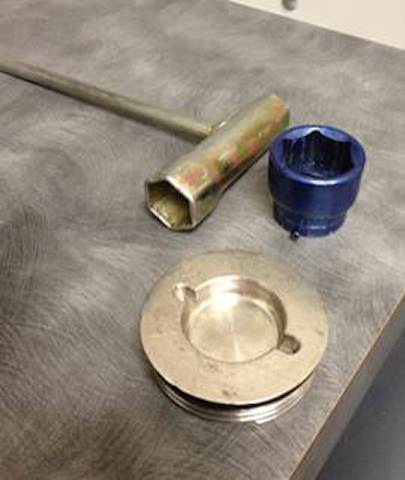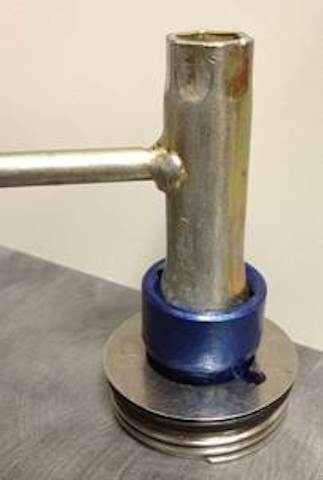 He has found that adding this small component to his pocket definitely helps on heavy extrications and other lift bag related calls. He also carries an extra bar nut for the brand saw they carry on the Tiller. You never know when you may end up needing these simple lightweight additions to your pocket. And as much as we dont want to admit it, it's really called a Scrench.
2 comments