Archive for November, 2015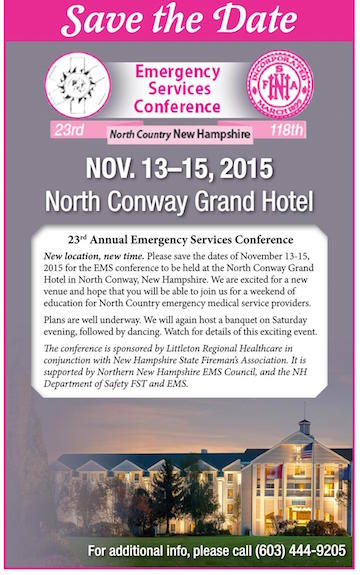 Jimm Walsh will be heading to the 23rd Annual North Country New Hampshire Emergency Services Conference on November 13-15, 2015 at the North Conway Grand Hotel in North Conway, New Hampshire.
He will not only have the pleasure of of facilitating two of his popular Leadership classes, he will also be giving the Conference's Keynote Address titled Responding with Passion, Purpose, and Pride.
The conference is sponsored by Littleton Regional Healthcare in conjunction with New Hampshire State Fireman's Association. Additional details about the conference can be found by clicking here. Online registration is available here.
No comments