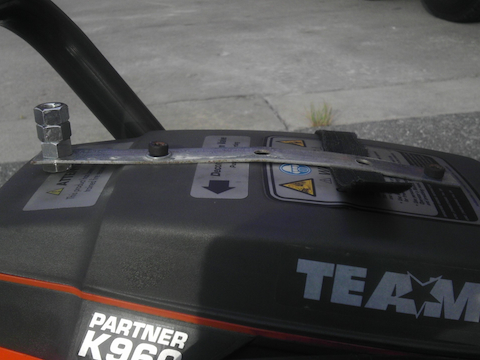 John Gilkey from Montgomery County (MD) Station 29 sent in a solution to ensure a pair of vise grips are always handy for rotary saw forcible entry.
The simple solution was created with some scraps laying around the firehouse and involves adding a low profile mount to secure the vise grips right to the air cleaner cover. The mount is made from a thin piece of metal, a 3/8″ bolt, a few nuts, and a small piece of velcro.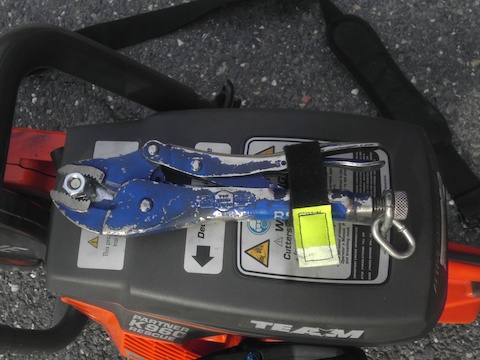 The nice thing about this set-up is that no real modifications are needed to the saw. Just take the bolt holding the air filter on, thread the "back-bone" and bolt it all back together. The vice grips are then adjusted until they "Grip" the 3/8" nuts and are held in place with the velcro strap.
Another modification on this set of vise grips was the addition of only two links of chain to the adjustment bolt. The saw's shoulder strap can be removed and can be used as the lanyard for holding the vise grips when stabilizing a pad lock while cutting.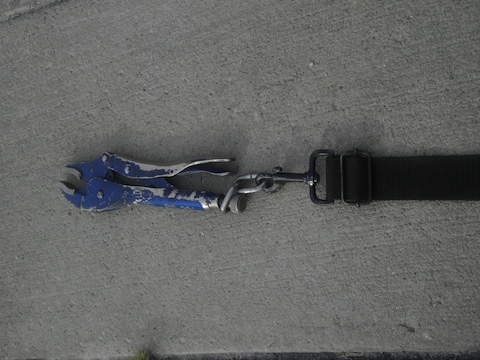 These modifications are simple, don't take up any room in a compartment and always assures that your vice grips are with you when you use the saw to cut locks.
5 comments