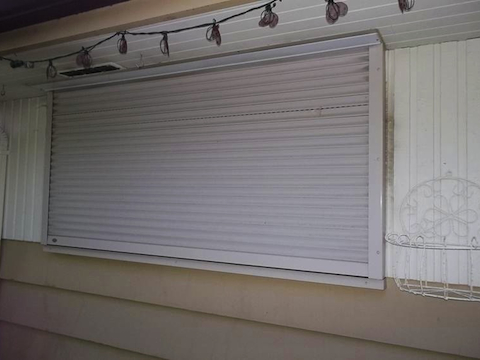 Rex Orcutt from East Pierce Fire and Rescue in Pierce County (WA) sent in these photos of something they recently ran into at a residential fire. The house was equipped with metal rolling shutters. Prior to entering the structure, the shutters were in the open position. While operating inside, the crew heard a loud bang, and the window went dark. The shutters had automatically lowered themselves into the closed position. Some quick work with the rotary saw took care of the issue. After the fire they started to determine how the shutters operated.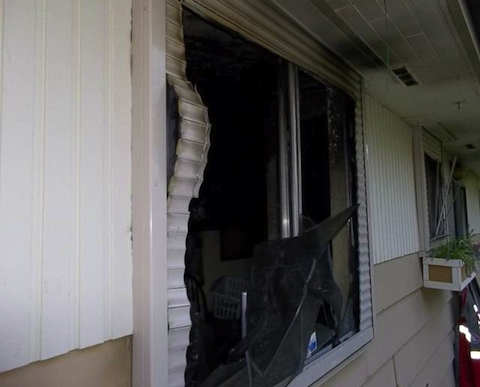 As you can see from the photo below, the shutters are operated from the inside by a hand crank mechanism that is attached to the shutters by a nylon strap. The heat from the fire melted the strap causing the shutters to lower into position.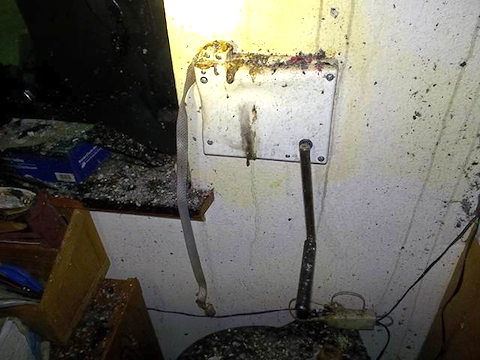 When the shutters are stored in the open position, they maintain a low profile, and can easily go unnoticed prior to making entry.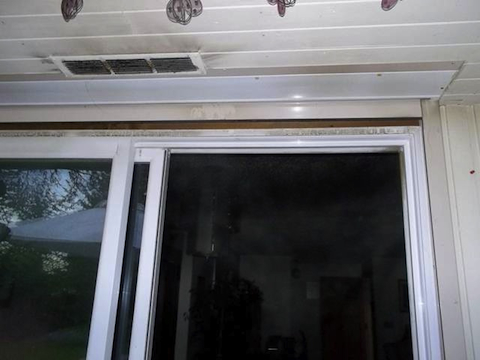 Obviously having the shutters close during our operations can cause a number of issues. Having a crew ready to defeat them once the lower may be a viable option, but is far from ideal. Preventing them from lowering in the first place is key to making this a successful operation. One simple solution could be a simple pair of vise grips secured to the track from the outside to prevent the shutter from being able to lower.
6 comments