Archive for December, 2012
The increasing popularity of hybrids was accompanied by an increased amount of information provided to firefighters on how to deal with them when they have been involved in an accident. A quick internet search on anything hybrid related with provide a large amount of information geared toward firefighters. One interesting thing is that for the first time the automobile manufactures started to labeled things for us on the vehicle, particularly, what not to cut in an emergency. They have since taken this idea of providing information to firefighters one step further… The manufactures have now started to include information of where we should cut. These labels are now being utilized on non-hybrid vehicles as well. For instance, the pictures used in this post were taken on a full sized, four door, diesel pick-up truck.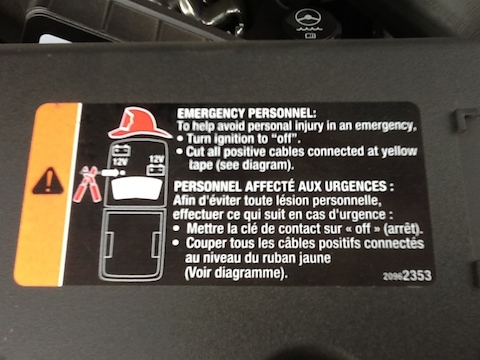 Chevy, for example, calls these labels "First Responder Tags" and "Cable Cut Tags." They install the "First Responder Tag" (shown above) near the hood opening directing to the proximity of the cut tags, and the "Cable Cut Tags" (shown below) are located on a cable near the under hood fuse panel. In this case, this truck (being a diesel) has two batteries. As shown in the photos, there is only one cut tag, leading us to belive that making one quick cut will disable the entire electrical system. So take it for what it's worth. the manufactures are showing us exactly where to cut in order to remove the electrical hazards, or we could go old school and do traditional cable cuts near the battery, it's up to you.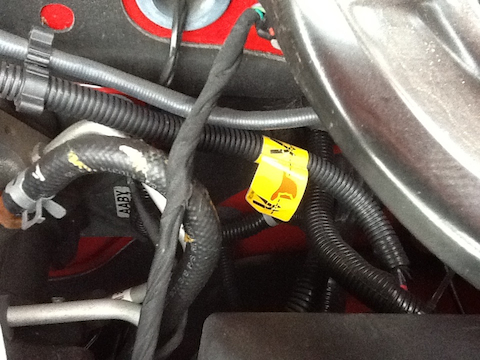 12 comments