Maekin Healy from Santa Clara (CA) Fire Department sent in a way to store ratchet straps for easy deployment.
Here is a simple tweak to help avoid multiple twists in your Auto Extrication straps during deployment. During storage, attach the hooks to the trigger. Next, simply lay the strap out flat, fold and roll like a donut roll. Last, Secure with any type of cord or Velcro strap. To deploy, remove cord or Velcro strap and roll it out like a hose roll. No more twists!
Below is a comparison photo of a strap post deployment, which one would you prefer?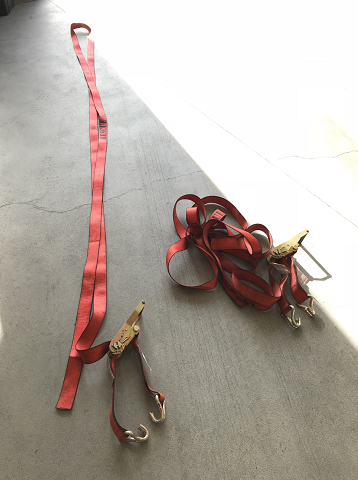 The picture below shows the least ideal way to store the straps. However, this is arguably the most common storage method.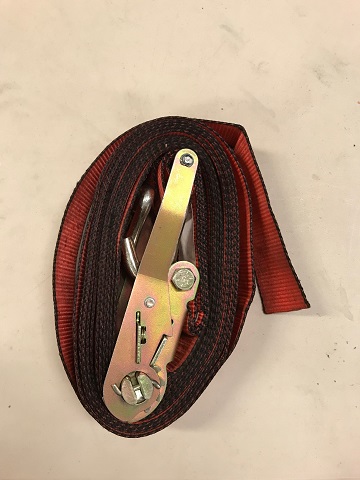 The picture below shows the ideal way to store straps. This will prevent the strap from becoming twisted during deployment.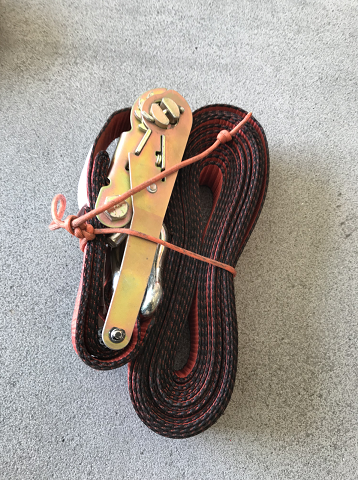 This is a simple adjustment you can make to provide a cleaner deployment of straps when they are needed on scene. We are also a fan of how clean it looks stored in this manner and will surely make for a more organized compartment on the rig.
1 comment