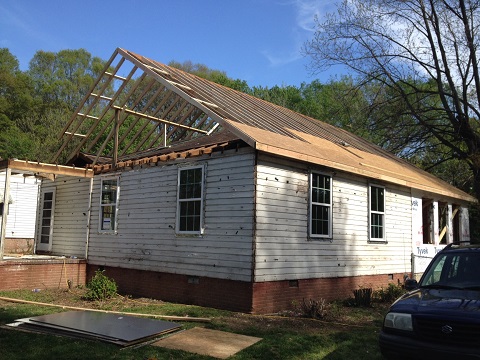 Jamil Hudson and Brian Falls sent in this write-up and photos of something Charlotte Fire Department (NC) Engine 11 B shift recently came across during an area survey of their first due. Construction crews were in the process of remodeling both the interior and exterior of the home when E-11 noticed an obvious change of the roof structure. They stopped and spoke with a construction crew member to ask for permission to take some photos. As you can see in the photos, a second roof is being built on top of the existing roof. This construction practice is becoming increasingly popular today to modify older homes in order to reduce the costs for the homeowner or seller and to give the home a more modern and appealing look. The original roof was built on a 4/12 pitch and the newly added roof was built on an 8/12 pitch. There are several reasons why this type of roof construction can have a negative impact during normal fire ground operations. These are a few examples:
A false indication of possibly a second floor or an additional room despite the small window (Size-up)
Truck Co. operations (Vertical Ventilation) efforts may be hindered or delayed due to the double roof.
Initial vertical ventilation could be ineffective for interior crews during fire attack and search operations if the fire has not vented through the original roof.
Difficulty in locating and extinguishing hidden fire in void spaces. (Overhaul)
Confusion between interior crews and the outside vent crew when attempting coordinated efforts (fire attack and vertical ventilation).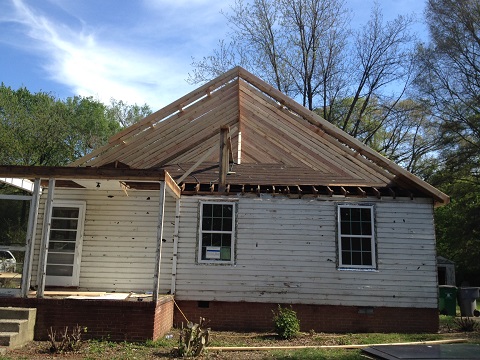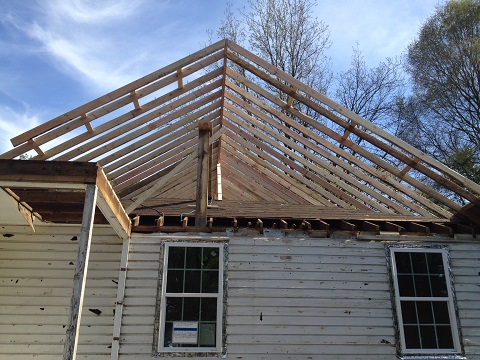 In addition, keep in mind the dimensions of lumber used, the type of roof construction and how it varies from the 1950's to today. This particular home, the original roof joists were constructed of 2×6's, while the new roof addition is light weight construction composed of 2×4's. If fire has progressed rapidly, has vented itself through the original roof but has not shown itself from the new roof addition and has been burning for an extensive amount of time, what is the possibility of a collapse? If so, which of the two roof types may pose a danger of collapse, both, or maybe one before the other? What other issues could occur during a fire if this house is in your first due?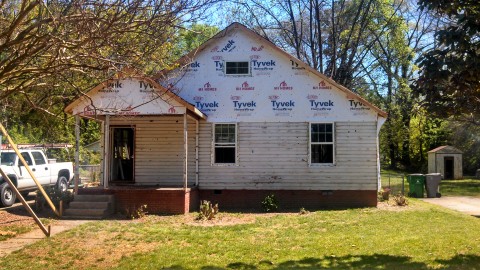 It is imperative as the individual fire fighter and as a company, we continue to be familiar with our response areas. Learning and knowing our territories and our buildings, from the single family dwellings, the large commercial/industrial buildings, to the high rises, etc. Building construction is ever changing, when the bell sounds at 3:00 am, the everyday house fire may just be the one fire that has us scratching our heads afterwards.
8 comments