Clint Mass from the Red, White, and Blue Fire District (CO) Tower 4 sent in this great tool modification. The idea behind the modification is to allow the hook and halligan to be married together in a solid fashion.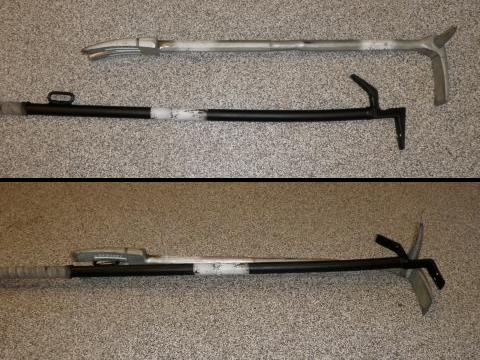 The first part of the modification involves grinding a rounded notch in the 90 degree portion of the hook (pictured below, left.) This allows the pike end of the halligan to sit in the head of the hook in a more secure fashion. The second modification involves welding a chain link in the exact spot where the fork of the halligan lands on the hook (pictured below, right.) The combination of the notch and chain link allow for the tools to remain married, and easy to carry. This married hook and halligan combination is a great combination of tools for outside functions.
The chain link can also be used as an "attachment point" for a personal escape system. As you can see in the photo below, the chain link is actually more of a "keeper" for the carabineer; the actual handle of the hook is handling the load.
A quick each way to modify the tools to make things a bit easier.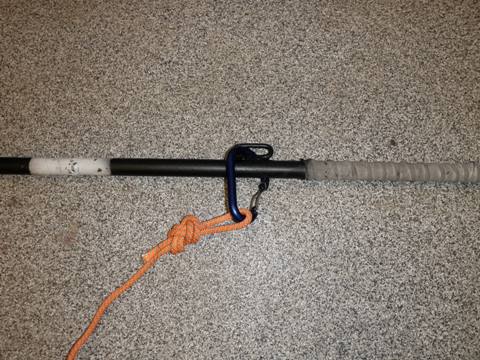 30 comments