Framing Square Forcible Entry
Battalion Chief Tom Cole from Miami Dade Fire Rescue sent in this great method of forcible entry. This method works on commercial metal doors equipped with panic hardware. This can be utilized when forcible entry is required, and the ability to secure the door after the operation is desired.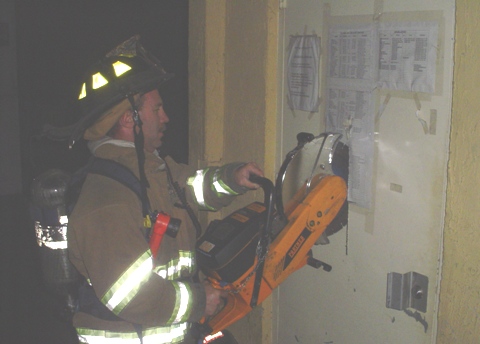 A plunge cut is executed above the level of the panic hardware (lock level). It is important to verify the absence of an interior drop down horizontal security bar. When these horizontal security bars are utilized, the four (or more) bolt heads can be noticed above the panic hardware. If that is the case, another method may be preferred.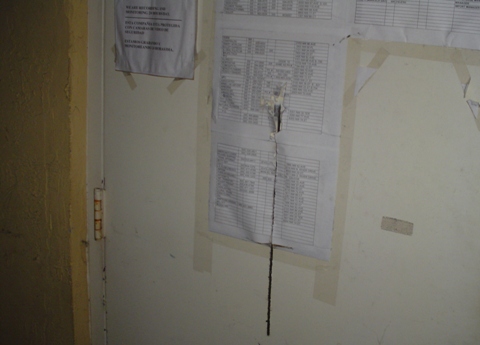 After the cut has been executed this is the only damage that is present. After the operations are complete the door and be re-secured. A strip of duct tape over the cut will conceale it until the building owner can get it repaired.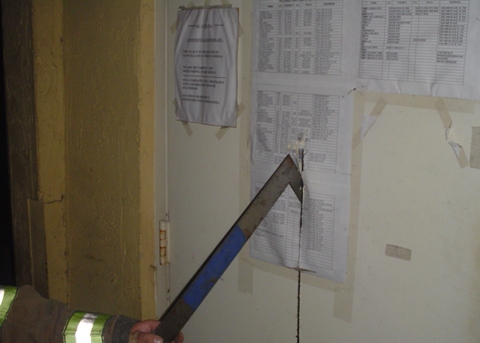 Here is the bread and butter of the operation. A framing square is placed into the cut.
What doesn't everyone have a framing square on their rig?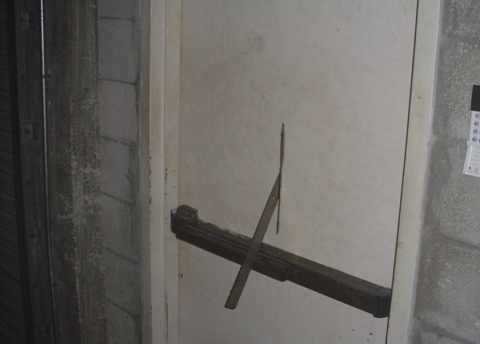 A view from the inside shows how the framing square is utilized to manipulate the panic hardware.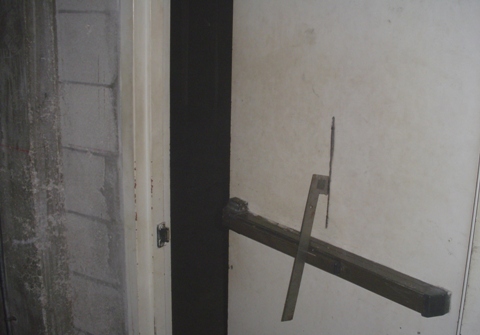 Lets go to work!
Now that is a cool idea! A special thanks goes out to Battalion Chief Cole and the Brothers and Sisters from Miami Dade Fire Rescue for this great tip. -Jimm-