We recently received an email from Chris Johnson, the Vice President of the Fire Instructors & Officers Association of New Hampshire with information for this extremely interesting product. The pictures speak for themselves: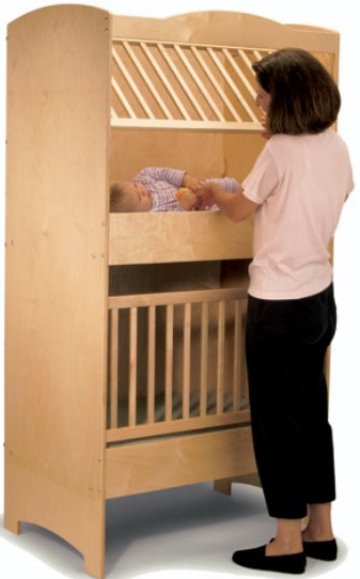 photo: whitneybros.com
While these cribs were originally intended to be used in day care centers, it would not be unreasonable to find one in a residential setting for a family with twins. In fact, there are a number of websites geared toward marketing these cribs specifically to parents of twins. One of the available options for these cribs is an acrylic gate as shown below. The acrylic gate is a special concern because in a low visibility environments, the crib could certainly be mistaken for a bookcase, dresser, or some other piece of furniture. Another interesting situation created by these cribs is that unlike a common crib were the child can simply be lifted out, these have to be "un-latched" to remove the child. Some of them have some intricate latching systems, obviously we could get it open in no time, it's just another thing that we'd have to deal with. This once again proves the point that we never know what we may come across out there.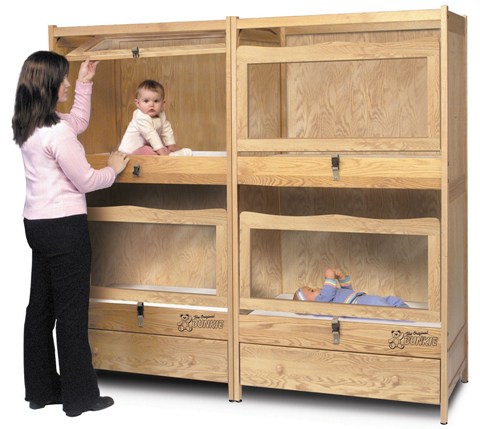 photo: daycareuniverse.com
41 comments