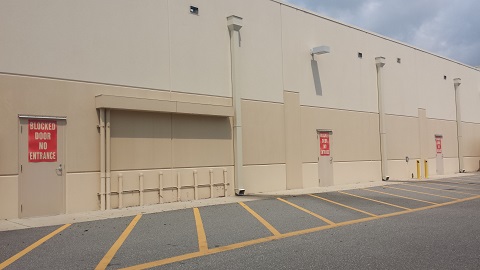 Seeing these signs on the rear of a commercial occupancy can tell you a few important things. The most obvious is that the door may actually be blocked. But how blocked is it? Is there an actual wall on the other side of the door? Is it fully blocked by high rack storage? Or is it just partially blocked by something less significant like a partial or rolling rack storage?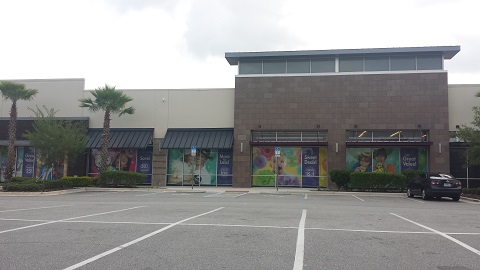 What else can this sign tell us? It more than likely indicates that one large business occupies multiple tenant build out spaces. When the building was designed they simply built a shell, with no particular tenant in mind. This is becoming a more popular construction method because it keeps the developers options open in regards to potential tenants.
As you can see from the Alpha side this is one large occupancy that occupies multiple tenant build out spaces.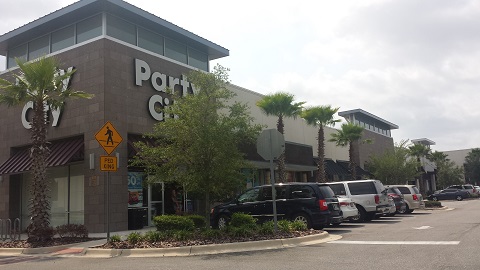 On the Charlie side, you can see that three of the doors are blocked, leaving only one potentially clear. We say potentially because these rear storage areas are often overloaded and doors quickly become blocked with merchandise. This is particularly a problem during the holidays when stores are overstocking to keep up with demand.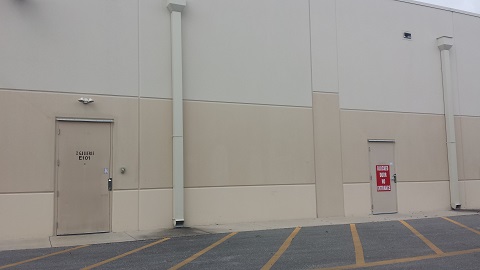 When operating at the rear of a commercial occupancy it would be important to transmit this finding over the radio. It may help command appreciate the size of the occupancy if it not already obvious, and it may help interior crews understand that they may not have easily accessible secondary means of egress. From a RIT perspective, the RIT team should certainly make their way to the Charlie side to evaluate these doors themselves. Their presence may make the RIT team re-evaluate their potential rescue plan in case things go bad. Depending on time, and conditions, it may be worth forcing the door anyway to truly evaluate how blocked it is, and how it may be used to support operations.
2 comments