Archive for March, 2018
Throwback Thursday post: Original posting date December 09th, 2010.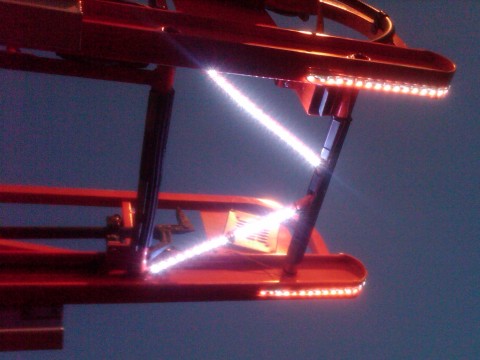 The crew from DCFD 13 Truck #4 sent in these photos of an upgrade they made to the tip of their aerial. They removed the bulky spot lights often found on an aerial's tip and replaced them with LED light strips. The main purpose of the modification was to reduce the profile of the tip, while maintaining adequate illumination for operations. The LED's operate off the rig's batteries, so the generator does not need to be in operation for them to be used. As you can see from the photos, the LED's still illuminate the area of operation, and are still quite an eye catcher while operating on the roof. Another benefit is that the LED's do not tend to have the blinding effect like traditional spot or flood lights.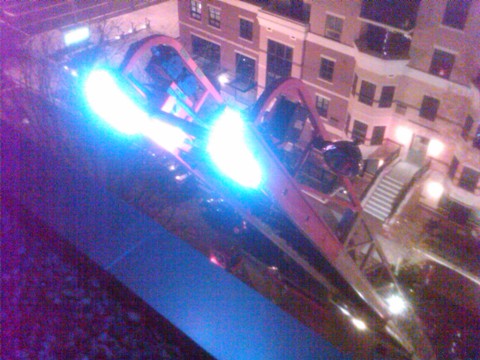 No comments
Throwback Thursday post: Original posting date August 20th, 2014.
Our friend Andrew Brassard submitted this video showing the Padlock Twist. A padlocked chain is an extremely common forcible entry situation we may come across. One popular method of defeating this set-up is to try and drive the padlock off the chain by inserting the pike of the halligan into the shackle of the lock, and striking with another tool. However this method is not always the most efficient because the chain tends to act as a shock absorber and absorbs most of the force you are generating into the lock. Another and perhaps more common method is to simply use a saw or bolt cutters to cut the lock… but what if you don't have a saw on your rig? Or you find yourself operating a long distance from the rig and don't want to waste time going back to grab a tool?
As you can see in the video, you begin by simply twisting the chain to remove the slack. Once the slack is taken out, you place the forks of the halligan on the shackle of the padlock and keep twisting until the lock fails. The method in the video works really well for both low and medium security padlocks, which are typically the most common we come across due to their low price. The most beneficial part of this method is that it is a single person technique. One common use may be when the outside vent firefighter encounters a chain and padlock when accessing the rear yard at a private dwelling and may only have a hook and halligan to work with.
Knowing how to utilize your tools in a variety of different ways is an essential fireground skill. Simply knowing how to apply the maximum amount of mechanical advantage in different situations will make us more efficient and effective on the fireground.
No comments