Archive for January, 2017
Lieutenant Matthew Aman from Ridge Culver (NY) Fire District sent in this photo of a homemade saw strap they have on their truck company. They simply took a stretcher strap and girth hitched it to the saw. This places the buckle at mid-chest for quick release and adjustment purposes. They added a knot in the webbing to prevent it from possibly slipping through the buckle.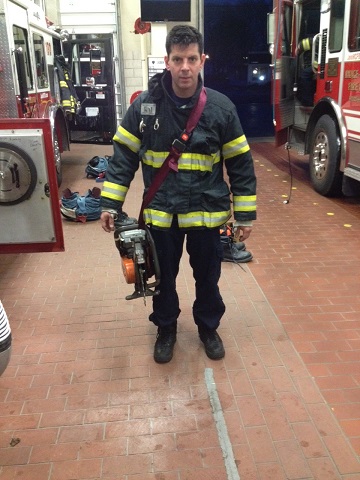 It's worth mentioning that one modification that could be made to this set-up would be to possibly attach the strap to the saw via carabineers. This would allow the strap to be quickly removed in those situations where the strap is not desired. There are a number of different methods you can use to place a strap on a saw. Some people like them, some do not. Either way, train with carrying, climbing, and using your saw and figure out what works best for you.
2 comments