Archive for April, 2016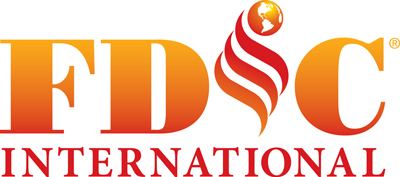 Join us at FDIC 2016 on Wednesday April 20th at 10:30 in room 138-139. Jimm will be debuting his new class Intelligently Aggressive Truck Functions. Get there early, last year we had well over 250 students in the class, with standing room only at the back of the room.
Come learn how to take your truck skills to the next level.
1 comment
Engineer Caleb Eiriksson from Fort Walton Beach (FL) Truck 6 sent in these photos of some recent emergency roof bail outs he and the rest of C watch trained on. The idea here is simple, if you are on a roof and cut off from your means of egress and had to get off the roof in a hurry, how would you do it? Obviously we hope to never find ourselves in this situation, but it's something worth considering. Even if any of these techniques are not something you'd be comfortable with, you should at least have a plan of how you plan on getting off a roof in a hurry without a ladder. It's important to point out that in these photos, they were doing a simple body wrap with the escape rope simulating that no harness or other personal escape system was available to the trapped member.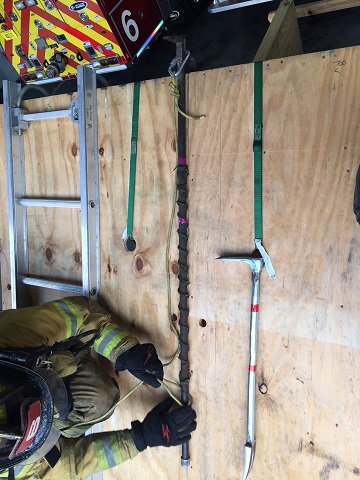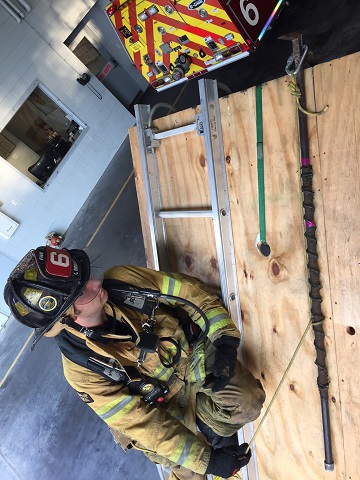 The first method pictured is a NY roof hook and a rope bag with a carabineer attached. You could pull a ridge vent and exposing the decking/trusses, tongue-and-groove boards or make a purchase point in the plywood. Next, you insert the 45 degree angle of the hook as an anchor. Then place the carabineer over the working end of the roof hook. Finally, a half hitch is placed towards the middle of the hook. The half hitch will keep the hook pulled down towards the roof decking during the decent.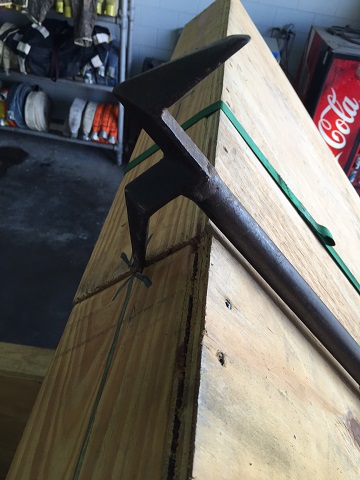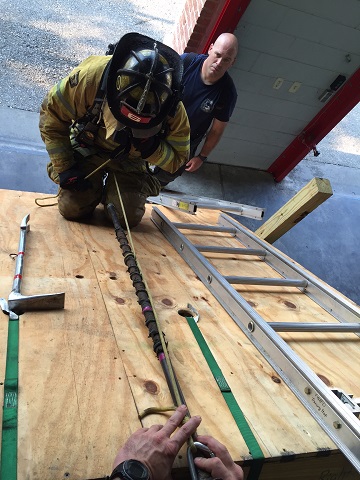 The next method utilizes a roof ladder. If you had a roof ladder with the hooks deployed over the ridge, simply pull out your rope, wrap around a rung and hook the carabineer back on itself. Of course if the roof ladder was long enough, you could just lower it over the side and climb down the ladder. Let's not over think this…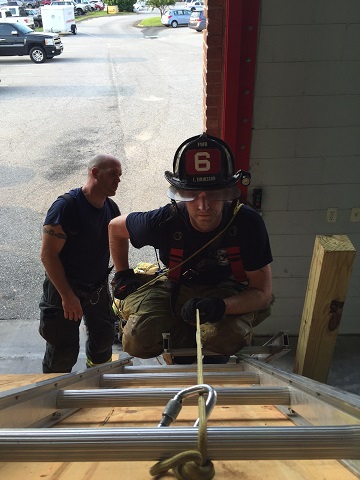 Another option uses the halligan. Simply tie a figure eight on a bight or use a carabineer. Slide your figure eight on a bight or carabineer over one of the side of the fork. Next, run the rope around the pike and back on its self. Now place a half hitch towards the middle or lower portion of the shaft towards the shoulder. Once the rope is secured to the tool, drive the halligan into the roof .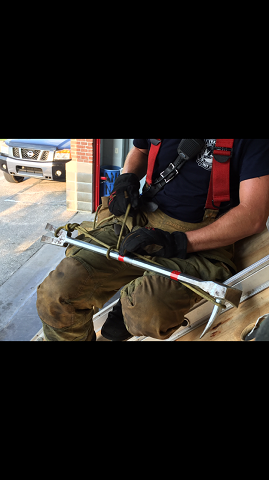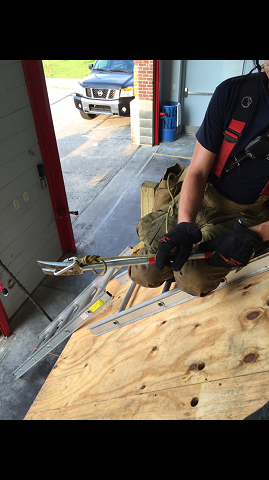 You could simplify it even further and just tie a clove hitch around the shaft of the halligan just above the shoulder of the forks.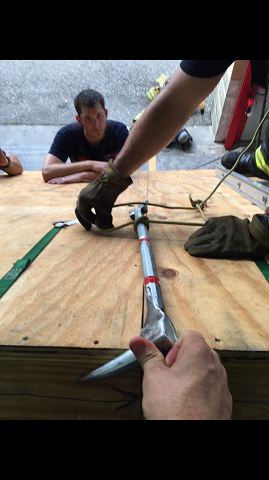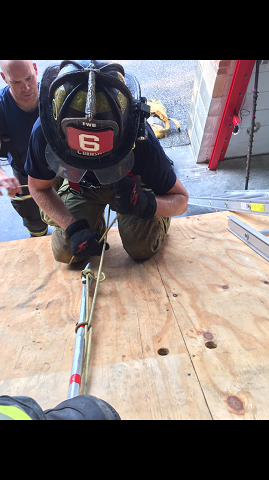 Caleb and the crew wanted to point out they didn't come up with these techniques, they just wanted to share their photos and highlight the training they did. There are an almost endless amount of ways to quickly egress from a roof if the situation ever arises. Take the opportunity to discuss it with your crew and come up with your company's plan. If nothing else, take the time to talk about how you would prevent ever having to egress from the roof. A special thanks to Caleb, FF Corrigan, FF Dowd, Engineer Kempf, Captain Morgan and FF Shalduha for sharing the photos.
***The safety police just called and wanted us to remind you to always use a belay when training, the belay was not shown in these photos to simplify the visual.
1 comment

It's hard to believe, but today marks the 10 YEAR Anniversary of VentEnterSearch.com!
A decade ago, we decided to create a neutral, unbiased and un-intimidating medium were we could share ideas, methods, and techniques of this great profession. We truly believe that firefighting is an art, and we want to protect the art for generations to come. The avenue to a safer fire service is by being pro-active rather than re-active in both our training and our tactics. We want to bring back the aggressively safe attitude to the fire service, in order to continue to protect each other on the fire ground. This can only be accomplished through educating each other and sharing ideas, tips and tricks.
We can honestly say this site has been much more of a success then we could have ever possibly imagined. We started this website with the intentions of sharing some information on the local level. Thanks to each of you, it quickly became so much more than that. We have gotten emails, comments, and material from people all over the world! The thought never crossed our minds that this is what would have become of the site over the last decade! The overwhelming success of this site would not be possible without each and every one of you. No amount of thanks could possibly be enough. It is because of you, our loyal readers, that this site is what it is!
We know things have slowed down a bit lately around here, but we promise to make it up to you. We have some big things in the works that we'll be coming out with over then next year. We promise we'll start getting out some quality content more regularly for you! Don't forget, send us your submissions, and we'll make you internet famous!
And in case you are wondering, we went a little retro with the picture… That's our original logo from back in 2006!
3 comments