Archive for April, 2015
In our last post we demonstrated how to maximize the training potential in an acquired structure with a metal door. Click here To see that post. Keeping with the acquired structure topic, in this video we'll cover how to convert a glass storefront into a realistic and reusable training prop. This glass storefront prop is a great way to rotate a large amount of crews through a scenario involving cutting the throw of an Adams-Rite style lock. The scenario involves creating a gap with a Halligan and a rotary saw to force entry into the building. You can also demonstrate and practice creating a gap with other methods using a simple wedge or axe. This prop is quick and easy to reset and utilizes cheap and readily available consumables.
One of the most important benefits of this drill is that is gives crews the opportunity to build their confidence and understand the pros and cons of this style of forcible entry. It also provides you the opportunity to have the discussion on the importance of maintaining control of the flow path by keeping the glass storefront intact.
4 comments
Check out our recent video that demonstrates how to maximize the training potential in an acquired structure. In the video we cover how to use a single metal door to perform a number of different forcible entry tasks including:
Thru the lock
Traditional force
Gapping the door
Drop bar bolts
Cutting hinges
Doggy door cut
The main idea is to have a plan ahead of time and attack the door in a methodical fashion. Obviously you would not need to do each of these tasks to a single door on the fireground, but on the training ground, is the best way to maximize the training opportunity. It's a much better way for multiple people to gain a number of different skills off of a single door.
No comments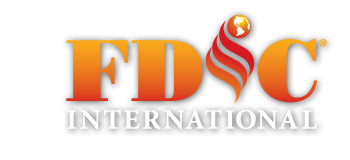 Head on over to fdic.com to check out Jimm's recently published article titled
Aggressive Truck Functions for a Safer Fireground.
Click here
for a direct link to the article. It introduces the idea of how the timely execution of Aggressive Truck Functions can actually make the fireground safer.
Jimm once again has the honor of presenting a class under the same title at FDIC this year on Wednesday April 22, 2015 at 10:30am in the Wabash 1 room. There is also a video on fdic.com also of Jimm talking about the class click here for a link to the video.
We look forward to seeing you in Indy, you know where we'll be on Wednesday!
No comments