Archive for July, 2013
Alex Newman sent in these pictures of an interesting supplemental lock he recently came across. Alex was a firefighter with Escambia County (FL) prior to leaving to join the military. Even though he's currently deployed, he's still thinking like a firefighter!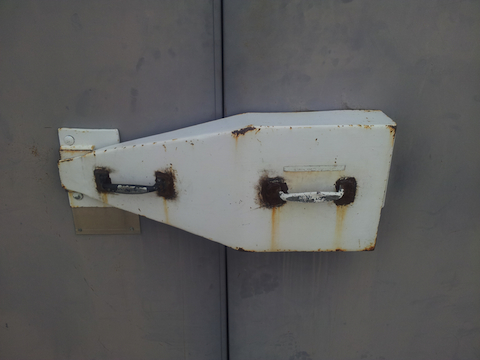 As you can see in the image below the supplemental lock is secured with a "guarded" padlock.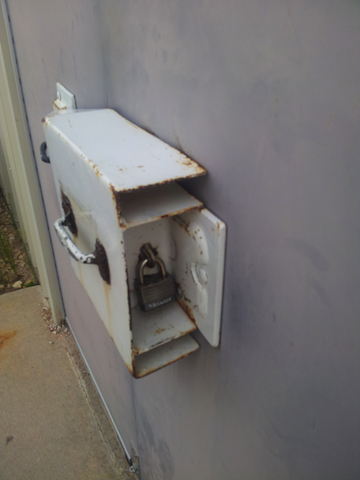 Below, the lock has been removed, on the left door you can see the tab that the supplemental lock slides into. On the right door you can see the bracket where the padlock would go when its installed.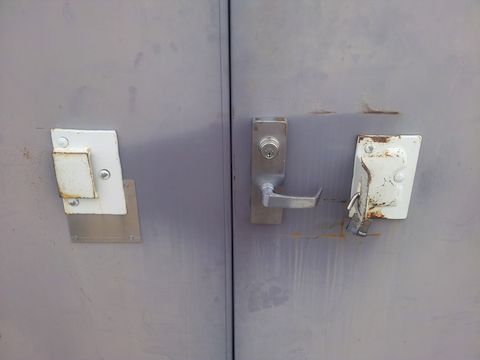 Below is the supplemental lock removed.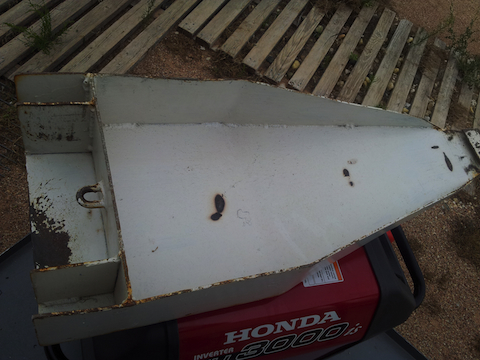 There are a few different options for forcing this set-up. Bolt cutters would certainly be the quickest, but only if they were readily available. Unless we knew this lock was present ahead of time, but that's not likely. The tabs on the door are through-bolted and back plated, so the bolts are not likely to be "pulled through" the door by prying. The depth that the padlock is recessed might be the solution. The padlock looks shallow enough that the pike of the halligan could be inserted into the shackle. Once the halligan is in place, a few solid strikes with an 8lb axe would either defeat the padlock or hasp.
The rotary saw is always an option as well. In this case a small cut on the left side of the supplemental lock would defeat it's attachment point on that door as shown below. Once that is complete, forcing the door traditionally with the irons (above or below the supplemental lock) would complete the task. The supplemental lock would remain attached to the left door, and swing out of the way when that door was opened.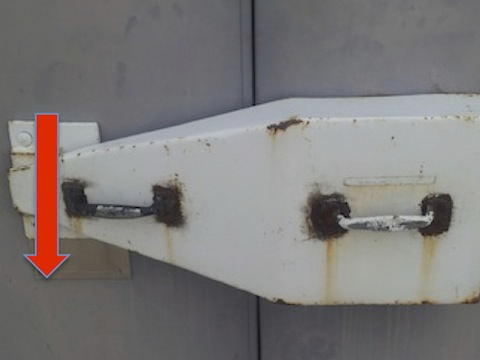 8 comments