Archive for February, 2012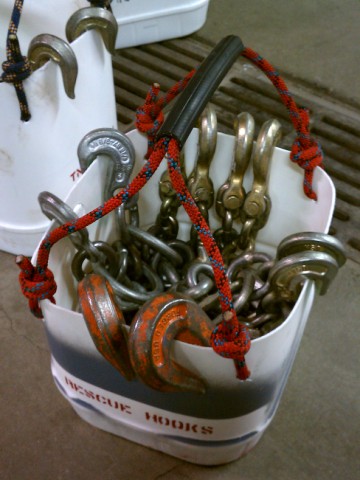 Andy Golz from Duluth (MN) Rescue 1 sent in this idea for simple chain storage. They were not happy with their previous set-up using old O2 bags for the chains, so they set out to find a better solution. They found a few empty foam containers and cut the tops off with a reciprocating saw. Once the top was removed a few holes were drilled about two inches from the top of the container. A few out-of-service prussik cords were used to form the handle secured to the container with a barrel or scaffold knot. Before securing the second side of either prussik, the cord was run through a five inch section of garden hose to complete the handle. Hanging the hooks on the top edge of the container makes them easy to find, and prevents the chain from getting tangled.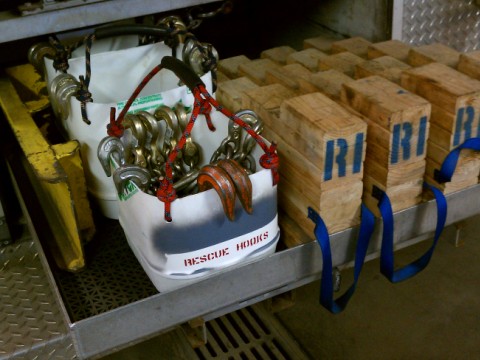 13 comments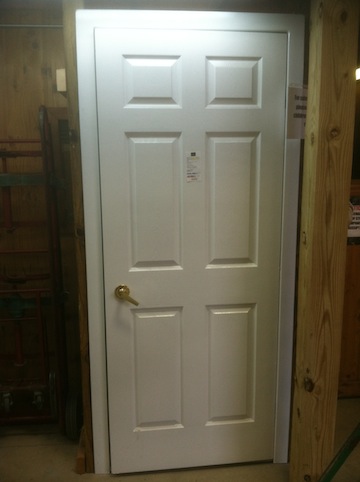 Jason Hardin from Charlotte (NC) Ladder 26 send in these photos of a door he found while at a local hunting store. From the outside the door is made to look like an ordinary residential door. Once opened, it becomes quite apparent that this is not a normal door, its a safe door! The door is called a Pro Steel Ultra Security Door, and is made by the same company that makes Browning gun safes.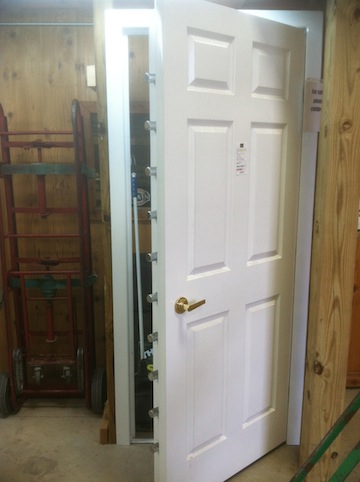 From the outside the only obvious indication of this being a non traditional door is the absence of hinges. Once opened you can see that this door is designed not to be forced open. The door is opened by an electric keypad that can be mounted up to 7 feet away.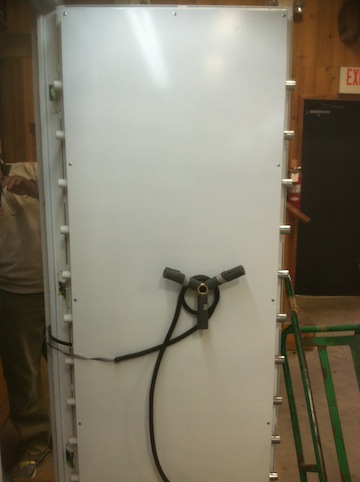 Trying to defeat this door would more than likely prove to be waste of time on the fireground. Finding another less protected opening may be the best option. Another door, a window, or maybe even a wall breach may be less time consuming depending on the building construction. One of the most important things to keep in mind when faced with this door would be identifying it early, before precious time is wasted trying to defeat it.
20 comments