Archive for February, 2011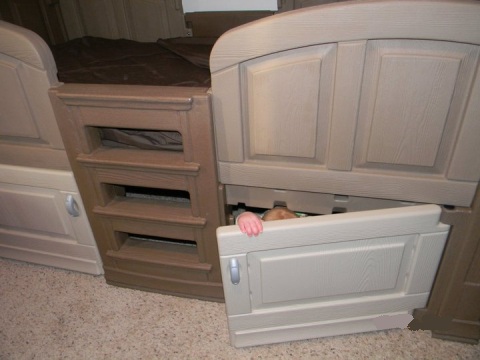 Daniel Crump from Catlettsburg (KY) sent in this interesting photo of another hidden child's play area. As you can see from the photo, there is a large area underneath the bed that could easily conceal a child during a search. We have shown various "hidden" areas that could be difficult to find on a primary. While firefighters frequently have differing opinions on whether these areas should or should not be searched, it always leads to a good discussion. Regardless of opinions, it's something to discuss during training, and at least keep in mind during an actual search. Another interesting thing about this bed, it that in a low visibility situation, it may not feel like a bed at all. The ladder in the middle should always serve as a good indication that there is something else worth searching.
38 comments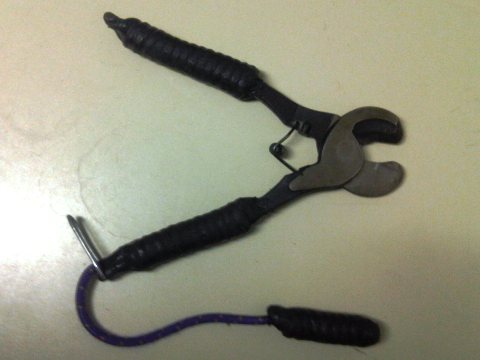 Here is another great modification of entanglement cutters. Kevin Kalmus from Austin (TX) sent in this photo of his cutters, not only with a leash added to the handle, but with a spring from and over-sized clothespin obtained from the dollar store. The addition of the spring makes using the cutters a single handed operation. Anyone who has ever used cutters in an entanglement knows that having them "spring" back into the open position after a cut has been made is extremely helpful. The picture also shows the handle of the tool covered with some paint on electrical "tape" for additional grip with a gloved hand. The benefit of the painted electrical tape is that it doesn't get sticky and gunk up the inside of your pocket.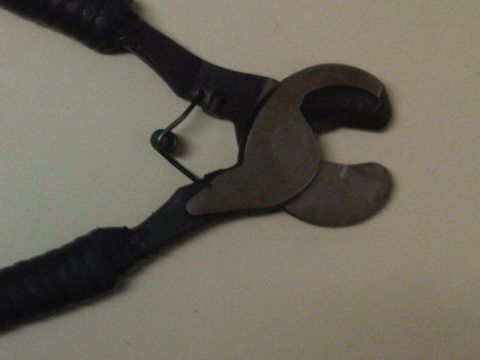 Besides a picture of the modified cutters, Kevin gave us the heads up on the IAFF Fire Ground Survival (FGS) Program. The FGS program is a comprehensive survival skills and MAYDAY prevention program. The FGS program applies the lessons learned from the NIOSH fire fighter fatality investigation program. The program is available in both online or hands on formats. The HOT format is taught by IAFF certified FGS instructors. The course manual and materials have a section that discusses the benefits of having cutters like this available during an entanglement. The online version of the FGS program is available for FREE to all firefighters, career or volunteer. Additional details about the program and a link to the free online training component of the program can be found on the IAFF website by clicking here.
18 comments